Posted on: August 11, 2023, 07:14h. 
Last updated on: August 11, 2023, 07:14h.
Las Vegas is showing its heartfelt generosity after this week's widespread destruction from Maui's wildfire.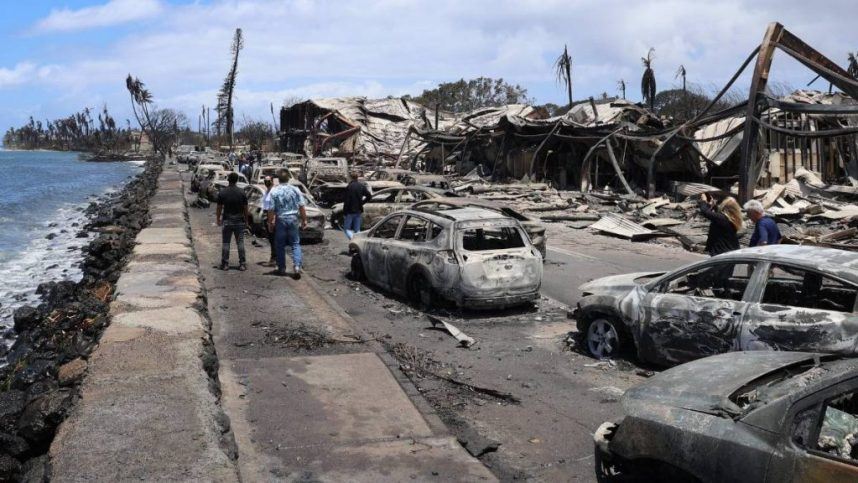 Boyd Gaming, firefighters from Southern Nevada, American Red Cross volunteers, and former residents of Hawaii now living in Nevada — are among those stepping up to meet the immediate challenge.
The need is great. So far, there are 55 fatalities and hundreds of injuries on the Hawaiian island. Much of the city of Lahaina was burned to the ground. Many remain without power or are living in temporary shelter.
This week, Boyd Gaming, Vacations Hawaii, and The California Hotel & Casino (The Cal) announced they are donating $100K to the American Red Cross for relief efforts. The public can donate via a Boyd website, too.
Our hearts and our prayers are with our Ohana in Hawai'i. Boyd Gaming, Vacations Hawaii and The Cal will contribute $100,000 to Red Cross relief efforts in Maui.

We invite you to join us in helping Maui during its time of need. Visit https://t.co/epNOGJaK3z to donate now. pic.twitter.com/Ayv8ZMGaVz

— California Hotel & Casino (@thecalcasino) August 10, 2023
Also, on Friday, Barb Kramer, a disaster relief volunteer of the American Red Cross of Northern Nevada, left for Hawaii, according to Reno TV station KRNV.
Kramer, who has provided aid in disasters some 20 times over a decade, will remain in Maui for at least three weeks.
Firefighters Respond
Local fire departments are also responding.
Las Vegas is the ninth Island as we all know," Clark County Fire Department Chief John Steinbeck was quoted by Las Vegas TV station KLAS, given the close relationship between Hawaii and Southern Nevada.
"We have a kindred spirit with the people of Hawaii and we're ready to send as many resources as they need."
A five-person team and two search and rescue dogs from the Nevada Task Force 1 (NV-TF1) left for Hawaii earlier this week.
The task force includes Las Vegas valley personnel from such agencies as the Clark County Fire Department, Las Vegas Fire and Rescue, Henderson Fire Department, and North Las Vegas Fire Department.
Also, another 45-person team of emergency volunteers, made up of firefighters and civilians, was deployed, too. A physician is among the team members. They left Harry Reid International Airport at 11:45 a.m. on Friday.
They will join other volunteers on the island in an effort coordinated by FEMA.
"On behalf of NV-TF1, we would like [to] express our gratitude, and a thank you for your patience and willingness to help serve," Clark County Fire Department Deputy Fire Chief Billy Samuels said in a statement.
"The relationships we have in this valley never go unnoticed and are greatly appreciated."
Las Vegas residents with ties to Hawaii are responding to the emergency, too. The tragedy has strongly impacted the former Hawaiians.
"Everything will never be the same," Jai Alboro, a Lahaina native now living in Las Vegas, told KLAS.
You don't know where everybody is," Alboro added about friends and relatives on Maui. "You don't know if everybody is safe.
"It's definitely sad, depressing," Pico Alboro continued. "You don't know what's going on."
Pico Alboro also revealed that a close relative of his died from the fire.
My papa passed away. He lived right next to the Shell gas station where we all grew up," Pico Alboro told KLAS.
Food Collection
In Las Vegas, an effort is underway to collect food and supplies to help the wildfire survivors.
Items are being dropped off at Las Vegas's Ninth Island Kava Lounge, 5447 Rainbow Boulevard.
The food and supplies will be shipped to Maui starting on Sunday.
Organizers are asking all residents in the region to assist in the effort.

#Boyd #Gaming #Firefighters #Show #Generosity #Maui #Fire #Victims