Posted on: August 18, 2023, 07:16h. 
Last updated on: August 18, 2023, 07:16h.
A 26-year-old man was arrested this week after he allegedly followed a winning player from Rivers Casino Pittsburgh and then robbed him. He also shot the player's roommate, police revealed.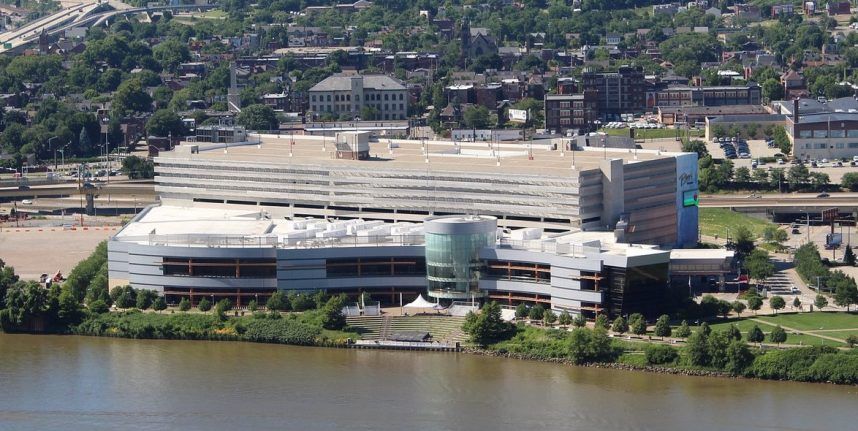 The victim was rushed to a local hospital for emergency treatment. He was listed in stable condition earlier this week, police reported.
An updated condition was not immediately available.
On Thursday, the suspect, Juwan Haynes of Penn Hills, Pa., was arrested for the shooting. He was charged with aggravated assault, burglary, robbery, theft, and various firearm violations, according to Allegheny County Police.
Haynes surrendered to authorities on Thursday night. He was in custody at the Allegheny County Jail as of Friday. He is likely to soon be arraigned in local court.
Won $4,500
Police found out that the unnamed man who was followed had won $4,500 at the casino on Sunday night into Monday morning.
Haynes began to tail the victim while the two were still inside the casino, located on Casino Drive in Pittsburgh.
He followed him for about six miles as the man returned to his Camelot Drive apartment in in Scott Township, Pa.
Once there, Haynes repeatedly shot and wounded the man's roommate in the torso and arm, police said.
He then ordered the first man to hand over the jackpot he had just won at the casino.
It appears some cash was turned over to Haynes. The winning player was not injured during the incident, initial reports said.
Based on evidence and statements from witnesses, police were able to identify Haynes as the suspect. It is unclear if surveillance cameras at the casino had captured his image at the gaming property on the night of the shooting.
The shooting and robbery were investigated by Scott Township Police and the Allegheny County Police Homicide Unit.
It also turns out that Haynes had lost cash while gambling before the robbery and shooting.
Gambling Addiction
It was later revealed that Haynes suffers from a gambling addiction disorder, according to Pennsylvania TV station KTAE.
Haynes' problem is so grave, he has sought counseling and rehabilitation for his problem," according to a police report quoted by WTAE.
He is on a list of people who should not be at casinos due to his addiction, the report added.
Previously, Haynes has taken a friend's car to go gambling at casinos, police said. The friend had placed an Apple Air Tag in the car, so she could locate it if it went missing, WTAE reported.
#Rivers #Casino #Pittsburgh #Winner #Robbed #Roommate #Shot