Posted on: August 3, 2023, 04:09h. 
Last updated on: August 3, 2023, 04:09h.
A man was arrested recently for allegedly repeatedly robbing elderly Asian women at or close to Las Vegas's Gold Coast Hotel and Casino.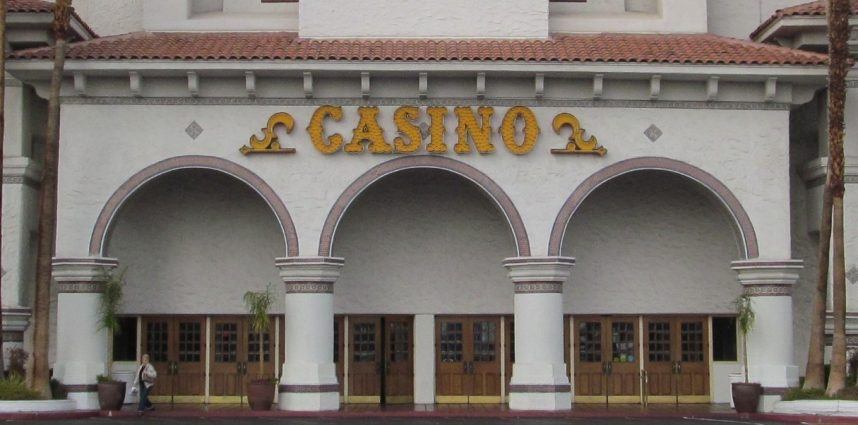 Jephery Steward, 25, was apprehended on July 26 for the string of violent holdups during recent weeks.
He was charged with four counts of robbery of a victim over 60, and one count of larceny.
He was booked at the Clark County Detention Center on July 27 where he remained on Thursday. Bail was set at $75,000. He is next scheduled to appear in court on August 15.
Victims Easy Targets
Steward later explained to police that elderly Asian women are "easy targets," according to the Las Vegas Review Journal.
In each of the holdups, the suspect would spot the female victim, approach her, and then yank away her purse, according to the Las Vegas Metropolitan Police Department (LVMPD).
In many cases, he pushed the women to the ground and in once instance repeatedly punched a woman in the face, police added.
In one incident, on June 27, a woman was at Gold Coast's parking garage. She was heading to her car when a suspect "approached her from behind," Las Vegas TV station KLAS reported.
He then tried to steal her purse, but she would not let it go. He then punched her in the head and pushed her to the pavement, police said.
While she was on the floor, he repeatedly punched her three or four times. He then fled with the purse.
He stole both the Gucci purse and a Louis Vuitton purse, $1,000 cash, and credit cards.
On July 1, a woman on a bench outside the casino had her purse stolen by a suspect. She fell to the pavement, and he ran off with the Fendi purse. Three bank cards and about $5K in cash were inside.
Also, on July 12, a woman was attempting to walk across the street outside the casino when a suspect grabbed her purse and cell phone. She fell to the ground and hurt her leg.
Another robbery took place on June 29. A Gold Coast employee was walking on Viking and Wynn roads when a suspect stole her purse. Inside was $40.
Still another robbery took place on July 20. A woman was walking out of the casino's parking garage. The suspect stole her purse and pushed her onto the pavement.
The most recent robbery occurred on July 23. A suspect grabbed a purse from a woman outside of the casino.
Surveillance cameras got video of the suspect robbing and attacking many of the victims, the Review Journal reported. He was seen wearing bright red shoes in some of the incidents.
He later explained to police he was committing the robberies because he needed money to cover costs for his fiance and children, the report added. He reportedly also wrote a letter in which he apologized to the victims.
Be Alert
After Asian workers and players were robbed at Philadelphia's Rivers Casino in 2020, Philadelphia Councilmember David Oh, an Asian American, told WPVI TV, "Asian Americans, like other groups of Americans, are often seen as easy victims, so it's good to be alert and careful."
#Gold #Coast #Casino #Violent #Robberies #Target #Older #Asian #Women